Visit
Best Places for Road trip from Delhi
Looking for a place near Delhi to go and come back within a day? Don't worry, we have many options for just one day trip from Delhi. Or you might might be in Delhi and are looking for a short visit for a day or two? Well, we give you the perfect excuse to explore the nearby places. Here's a list of five best one day trip from Delhi that will give you a flavor of rich architectural and cultural heritage of the nearby places:
1.Kuchesar Mud Fort
Kuchesar is a heritage village located in the Bulandshahr district of Uttar Pradesh, as is perfect for One day trip from Delhi. Kuchesar is famous for the mud fort built by the Jat rulers here. All this makes Kuchesar the best one day trip from Delhi. Roughly 2 and half hour drive from Delhi, Kuchesar Fort can be easily reached by a cab or by own vehicle via NH24. Ghaziabad comes in the way between Delhi and Kuchesar Mud Fort.
2.Vrindavan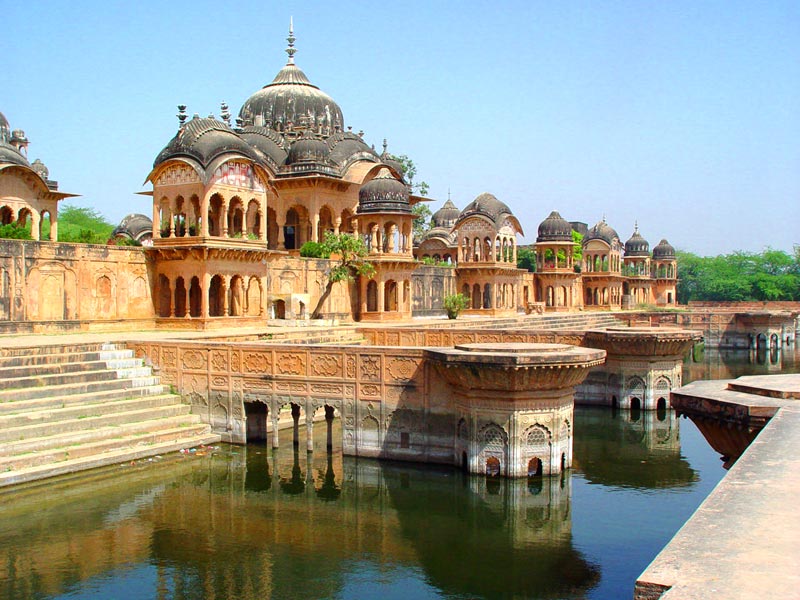 Another of the interesting one day trip from Delhi is Vrindavan. Located at 142 kms from Delhi, it is a holy destination related to the Lord Krishna. You can visit this destination via 2 hr long drive or even by trains. It is full of temples dedicated to Lord Krishna. Winters is the best time to take this one of the best day trips from Delhi. Just next to Vrindavan lies Mathura, the birth place of Lord Krishna and another culturally rich destination.
3.Neemrana Fort Palace
Situated 122 kms from Delhi on Delhi-Jaipur highway, Neemrana fort is one of the best resort near Delhi and is actually a 15th century heritage hotel where you can walk right into a beautiful history. This palace has 7 wings built over 12 layers tiered into a hill, and thus it is one of the most unique one day trip from Delhi. Here you'll find hanging gardens, two swimming pools, ayurvedic spa and also India's first zip line.
4.Damdama Lake
With Aravalli hills forming a beautiful backdrop, the Damdama lake in Gurgaon is truly a spectacular location to spend a day at. Just an hour long ride away from Delhi, this natural reservoir becomes a temporary home for the nature lovers during the weekends. At this family picnic spot, one can indulge in some boating, bird watching or nature walks. Various resorts by the lake including Dream Island resort provides a perfect setting for lunch or dinner.
5.Murthal
Murthal is everybody's favorite when it comes to one day road trip from Delhi, courtesy the mouth watering, buttery paranthas which are truly heavenly. The road side dhabas here serve some of the best food you'll have anywhere! And it's reason enough for one to take a day and visit this place for a great day.
Latest Listings
---
$95 million $79 million $25 million soccer
Analysis Deni Avdija looks the part for what the N...
Bowl Games Super Bowl Raymond
Elina Sviolina tennis $6M 8. Louis with a Bud in h...
Tiger Woods $62 million million
Big left arrow icon Big right arrow icon Close ico...