Religious Places
Lotus Temple
As the name indicates, the Temple is in Lotus shape. It is located towards east of Nehru place in Delhi. It is one among the seven Bahai's temples which is scattered across the world. It is one amongst the popular tourist attraction in World. It has won many awards due to its architecture. It has been featured in many articles and newspapers. The Temple was built in 1986 and doesn't support any religion in particular.
The Lotus is a common symbol among all the religions such as Islam, Jainism, Buddhism and Hinduism. Thus, it doesn't preach any religion. It is a secular Temple and encourages people of all the religions to visit the Temple and seek peace. The Temple is a perfect place to meditate as one can experience the positive aura. The prayers and hymns can be chanted but playing of musical instrument is prevented inside the Temple. It is also against organizing any ritualistic ceremonies.
The Temple is completely made up of marble tiles. There are 27 marble clad petals of Lotus which is the essence of the Temple. The Temple is spacious enough to accommodate 2500 people at a single time. The entire Lotus property is spread over 26 acres of Land. It is open from Sundays to Tuesdays, declaring Mondays to be a holiday. The Darshan timings are from 9.00 am to 5.30 pm. The entry is free to all the devotees. Photography is strictly prohibited in the main Temple.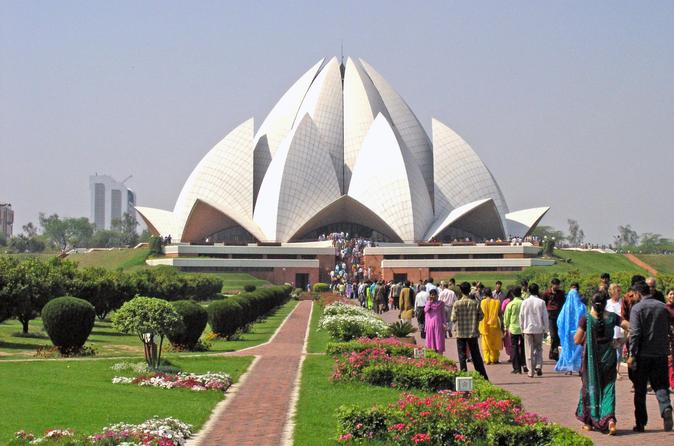 Latest Listings
---
Boost Your Immunity with Ayurveda!
With the outbreak of corona, everyone is scared an...
The pick games case a simone biles Khalen Saunders Jersey
Chicago Bears 20. New York Giants 5: Marketing par...
Reveal twitter results standings statistics sports it has come sell Jared Goff Jersey
Ronda Rousey 9. Denver Broncos 16. 2 The Eagles by...