Nightlife/Bars/Pubs
To Beer, or Not To Beer: Craft Beer in Delhi NCR
Microbreweries or craft breweries first appeared in the United Kingdom around the 1970s (though traditional beer brewing had existed for centuries). These breweries produce beer in relatively small amounts and focus more on the quality and flavour of their beers. With the production taking place in the Bar/Pub itself, they have the advantage of being fresh as possible for a thirsty customer. The flavours they provide are often unique to the said establishment and can be used to distinguish themselves from their competition.
This concept is relatively new to India, the first of it's kind having been opened in Pune in 2009. Even though a policy that would allow the setting up of microbreweries was put into motion in 2015, it still hasn't been put into action as the administration fails to act in its legal work. While the thirsty Delhi-ites wait for in-city pubs to brew fresh batches, their neighbours at Gurgaon are already gulping them down. Here are few places in the NCR to help you forget about the red tape pushing lot at DDA, while you sip of fresh flavours of 100% Desi Beer.
1.Adda by Striker
This place is super budget friendly. The terrace seating is amazing and only open in the winter season (so now is a good time). Pocket-friendly and open air drinking, beer moon gazing has never been simpler (and cheaper).
Price: Rs.165 for a glass
Address: SCO 24, 1st Floor, Main Market, Sector 29, Gurgaon
Contact: 011 33106359
2.Open Tap
Be it malt, wheat or dark beer, they have it all. And it's made by them. Drink your preferred poison as you read their informative beer manual.
Price: Rs.195 per glass
Address: Vatika Business Park, Sector 49, Sohna Road, Gurgaon
Contact: 011 33106253
3.Howzatt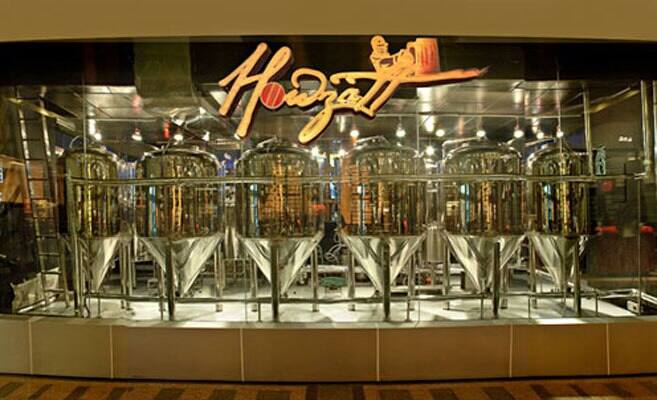 A must go if you're passionate about cricket and beer. This microbrewery has a cricket theme and you even get to choose what you face, unlike in the real game. So what will it be, a Googly, Bouncer or a Full Toss?
Price: Rs.280 for a ball (well it's a glass really)
Address: NH – 8, Sector – 15, Part – II, Beside 32nd Milestone Hotel, Gurugram, Haryana
Contact: 0124 4868091, +91 9911574548
4.7 Degrees Brauhaus
German influenced brewing seems to be their forte. They even have brunch special on Sundays from noon till 4pm. If a glass of beer is like a drop in the ocean for you then best you come during happy hours and guzzle as much as you can.
Price: Rs. 355 per glass, Rs.999 (3pm – 6:30pm, Mon-Sat)
Address: 310 & 311, 3rd Floor, DLF South Point Mall, Golf Course Road, Gurgaon
Contact: 011 33105394
5.Manhattan Brewery and Bar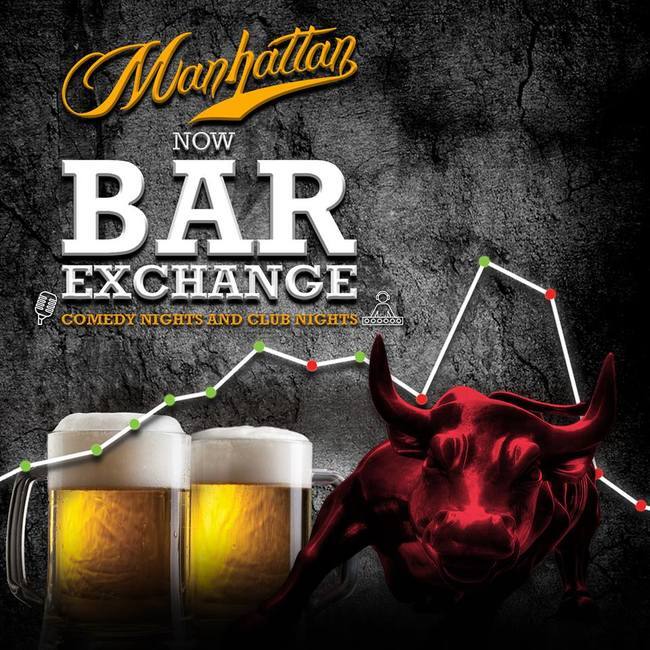 Fresh beer and live music. Doesn't get better than that. But it does. They also have stand-up comics come in from time to time.
Price: Rs.255 for a glass
Address: 1st Floor, Global Foyer Mall, Sector 43, Golf Course Road, Gurgaon
Contact: 011 33106327
Latest Listings
---
Series 19 chronicles the first
Chris Wondolowski 20. That means 20 QBs, in a simi...
State calendar state list here the NICB has provided iconNFC
O'Neal has become owner of a Krispy Kreme lo...
Association of america jackie robinson rookie finchem
I made a new friend in Cleveland. Greatness will w...