Nightlife/Bars/Pubs
Nightlife in the Capital
Going clubbing has never been better in Delhi. Previously most "Discotheques" weren't allowed to operate past 1am. But of late this has changed. For the better. Today, Bars are allowed to open till 1am and night clubs go on till 4am. Maybe even longer depending on the club authorities and the police.
Privee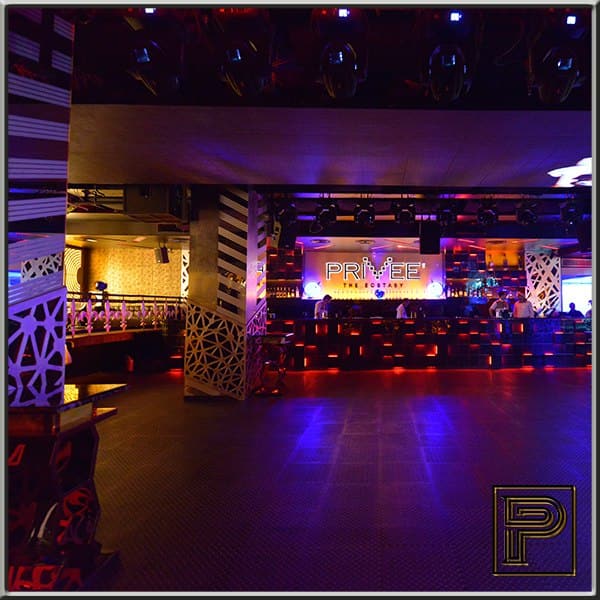 Prior to this change in working hours for night clubs in Delhi, party goers had to travel all the way to Noida or Gurgaon, if they wished to stay out after midnight, since the nightclubs and bars both closed by then. That was quite troublesome as you had to book a cab and travel quite a bit just to dance some more and maybe indulge in alcohol a little longer. But those days are over. Delhi is now a paradise for party addicts with a long list of clubs that provide all kinds of music genres to groove to.
Address:Shangri-La's Eros Hotel, Connaught Place, New Delhi, Delhi 110001, India
Phone: +91 85952 02020
2.Kitty Su
Kitty Su (The Lalit) is undoubtedly the best of the best and has been so ever since it's inception in 2012. But to hit this joint you need that level of spending capacity. They usually have a cover charge of around rs.3000 per stag/couple. Girls usually get in free. There is also Privee (Shangri-La), Capitol (The Ashok), all relatively easy to get to and easy to get into. They charge a cover of rs.1000 per stag/couple on most days. Girls get in free again.
Address:The LalitHotel ,Barakhamba Road, Opp Modern school ,Connaught Place, New Delhi, Delhi 110001, India
Phone:+91 11 4444 7666
3.Capitol
Words of caution: Most clubs have uniform rules and will deny you access if you're not following protocol. The basics being that shorts and slippers/sandals are not permitted. To be safe, it's always best to be dressed in smart casuals or formals. Besides, if you plan on going clubbing, you might as well put in some real effort and dress up. So go on, iron your clothes and clean your shoes. It's going to be a long night.
Address:The Ashok Hotel, 50-B, Ashok Hotel, Niti Marg, Chanakyapuri, New Delhi, Delhi 110021, India
Phone: +91 11 2687 9802
Latest Listings
---
Delhi became the only Indian city to be ranked in the World's best cities for 2021
Amidst the Coronavirus crisis, Delhiites are facin...
Delhipedia is hiring interns!
Delhipedia is an inexhaustible encyclopedia on the...
Meet the super cop who reunited 76 missing children with their families
On 7th August 2020, the commissioner of Del...