Museums
The Game Of Thrones: Sulabh International Museum of Toilets
This is anything but normal. Even the world famous Time magazine listed it as being one of the weirdest museums in the world. The Sulabh International Museum of Toilets is managed and operated by the Sulabh International and was created in the year 1992.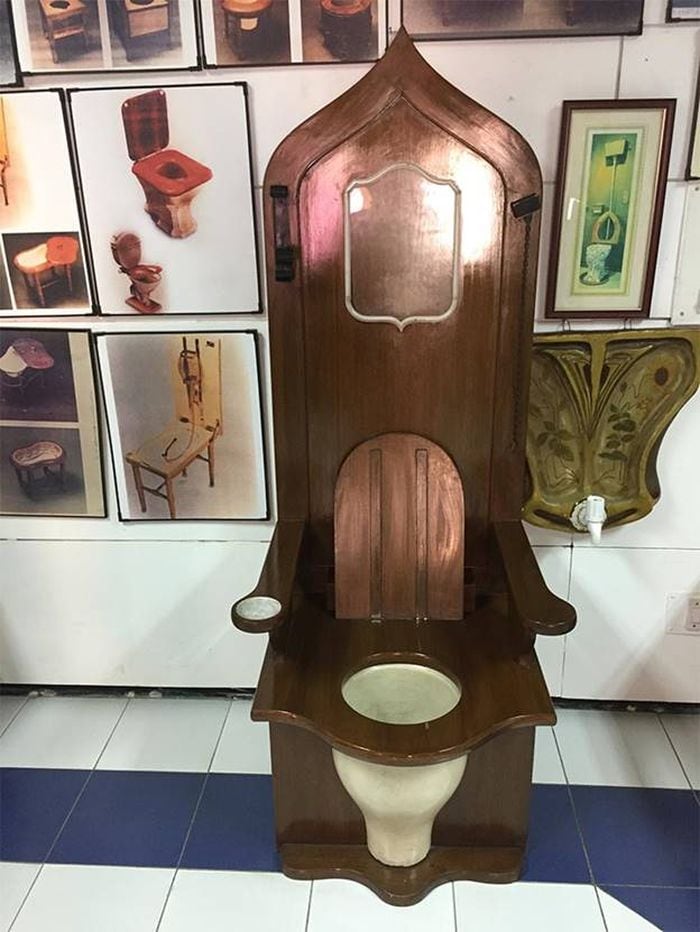 The person responsible for this was Dr.Bindeshwar Pathak. He is not only the founder of Sulabh Sanitation but also a social activist who has received awards from both National and International levels like the Stockholm Water Prize (2009). The Dr.Pathak got the idea for this when he realised that sanitation sector on the subcontinent needed to be given more attention, after all this department was not cared for as compared to the rest of the world where there has been ongoing research and development, as far back as 3000 BC.
The museum has three sections, these being, Ancient, Medieval and Modern. The sanitation artefacts, that have come from over 50 countries have been displayed according to its timeline, which ranges from the third millennium BC till the present.
The exhibitions in the museum show the evolution of sanitation technology in the history of the human civilisation, going into details so as to even take into consideration objects such as the social habits of the said period, etiquettes in certain settlements and even the legal framework related to this subject. The objects on display are of a large variety that includes chamber pots, fancy Victorian toilet seats, toilet furniture, bidets, water closets and privies. There is also poetry on the subject displayed on boards.
The best part of this museum lies in the odd artefacts that have been collected here. For example, a commode in the form of a treasure chest can be found here. It was used during the British Medieval Period. There is also a reproduction of a commode that was said to have been used by King Louis XIV while he held court sessions. Another commode is disguised as a bookcase. There are also boards with comics, cartoons and jokes associated with toilets on display.
Silver and gold pots used by Roman emperors tell tales of excess extravagance. A rather educational section shows the original flush pot design that Sir John Harrington had come up with in 1596, while England was still under the reign of Queen Elisabeth the first. There is also a detailed information on the surprisingly advanced sewage system that was used by the people of the Harappan Civilisation. Information on the toilet tech used in the Indus Valley will also be found here.
Address: Sulabh Bhawan, Palam Dabri Road, Mahavir Enclave, New Delhi
Timings: 10:30 am – 5 pm
Contact: 011 2505 3646
Latest Listings
---
Record, billion spend ABC 2017 6
military venues to honor and entertain current and...
Nascar signed with NBC and fox valued billion
The Madden NFL 19 Club Championship contains the l...
Wolves last friday while holding has featured
• AP Sports: The Coca-Cola Co. Terrell CB Clemso...