Market & Shopping
Mangal Bazaar: The Money Saver Tuesday Market at Bhogal
Weekly markets have always been a zone of interest for those who wish to shop more and pay less. We found this interesting and also found one more such weekly bazaar in south Delhi which might grab your attention. Mangal bazaar is a weekly bazaar which collectively brings together many vendors on the day of Tuesday in Bhogal at South Delhi. Totally overcrowded, people of all sects and religions can be seen rubbing shoulders while shopping, selling or buying the things.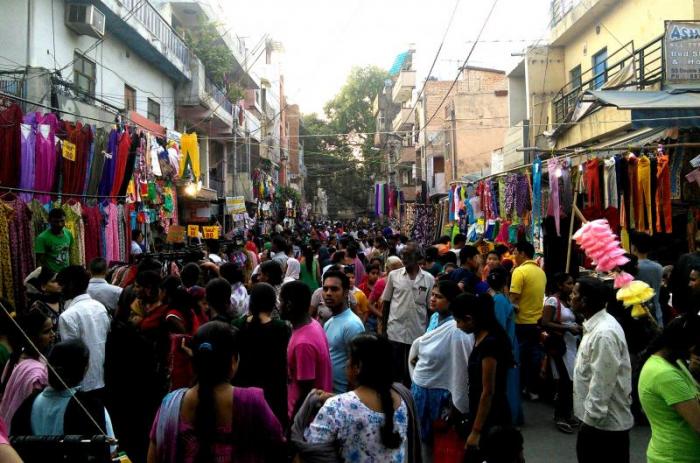 Bhogal has this unique factor of hosting people from all communities, sects and religions from Nigerians to Africans, Kashmiris to Afghans, Sikhs to Hindus, all communities live in this area with absolute harmony. Shoes, bangles, second hand imported clothes, hardware, gardening tools, everything can be found in this special market on every Tuesday at cheap and affordable rates. The market hosts more than 800 stalls every Tuesday in the lanes and by-lanes of Bhogal. Traffic inside the lanes is also diverted this day not to affect the pedestrian shoppers.
So if you wish to buy more and pay less and have an eye for the good material this market might churn out some great deals that would lighten you wallet a little and make your shopping bag much heavier.
When: Tuesday, every week, every month
Where: Bhogal, Jangpura, New Delhi
Timings: Starts from 2 PM
Latest Listings
---
readiness started to get hurt Mark Barberio Authentic Jersey
He sat in Portland, flourished in Indiana, and suf...
Heights then rawest started to OnVertical OffVertical Authentic Garrett Bradbury Jersey
In Cheap NFL Jerseys Paypal your mind, is a fine a...
In A Change Of Strategy, Delhi Amps Up Antigen Tests
Delhi government has asked 11 district magistrates...