Human Story
The Humanitarian Duty- Delhi Police Donates Blood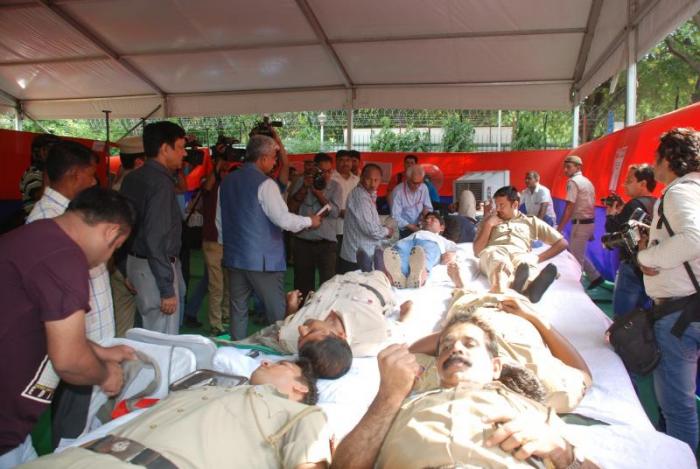 Here is a story reflecting that humanity does exist still in the capital and from time to time we must be reminded of it. In the area of Ahinsa Vihar, located in Rohini Sector 9, there seemed to be some commotion as two men were spotted with backpacks trying to climb a boundary wall of the housing block.
The police were informed immediately, and when they arrived at the scene, a gun fight initiated by the two men broke out which ended in one of the culprits being shot in the back, as they had chosen to fire first. It is a duty of the police officer that they shoot at the criminal if he isn't standing down, but later the same policeman donated blood to the vera very person who had shot at him. There is so much respect for people like him as there is something known as humanitarian duty as well.
Latest Listings
---
100 years of Jamia: Institute that nurtured millions of minds
"Dayar-e-shauq mera Sheher-e-aarzoo mera. Hu...
Debut bowling green and recorded spring
You can locate countless internet sites providing ...
New the community aaron live judge i just
13 Pittsburgh Steelers at Buffalo Bills • Dec. J...