Hobby Clubs & Community
National Digital Library of India: IIT Kharagpur's App To Power The Nation
Smart Phones have now become a necessity in this day and age. From budget phones that start as low as Rs.5000 to the ultra high-end phones that cost almost a kidney, there's a phone for everyone. It's no surprise to see both the CEO and the janitor of a company walking around with a smart phone. And usually, our phones are stashed with apps of all kinds, from business apps to food apps to addictive games and of course, photo editing apps for the social media crazy population. But now, thanks to the Ministry of Human Resource Development and IIT Kharagpur, there is now an online portal that gives the layman access to over 65 million books.
Ranging from primary level to post-graduate level, there are journals, research material and periodicals for anyone with access to a smart phone or computer. The Ministry of HRD had given the creation of this project to IIT Kharagpur, that is to set up the National Digital Library (NDL). The project was initially started back in April 2015. The library is now open to the public free of cost with only a registration required (which is also a free process). The App already has over 100,000 downloads on the Google Play Store. It is also available for free download in the iTunes Store.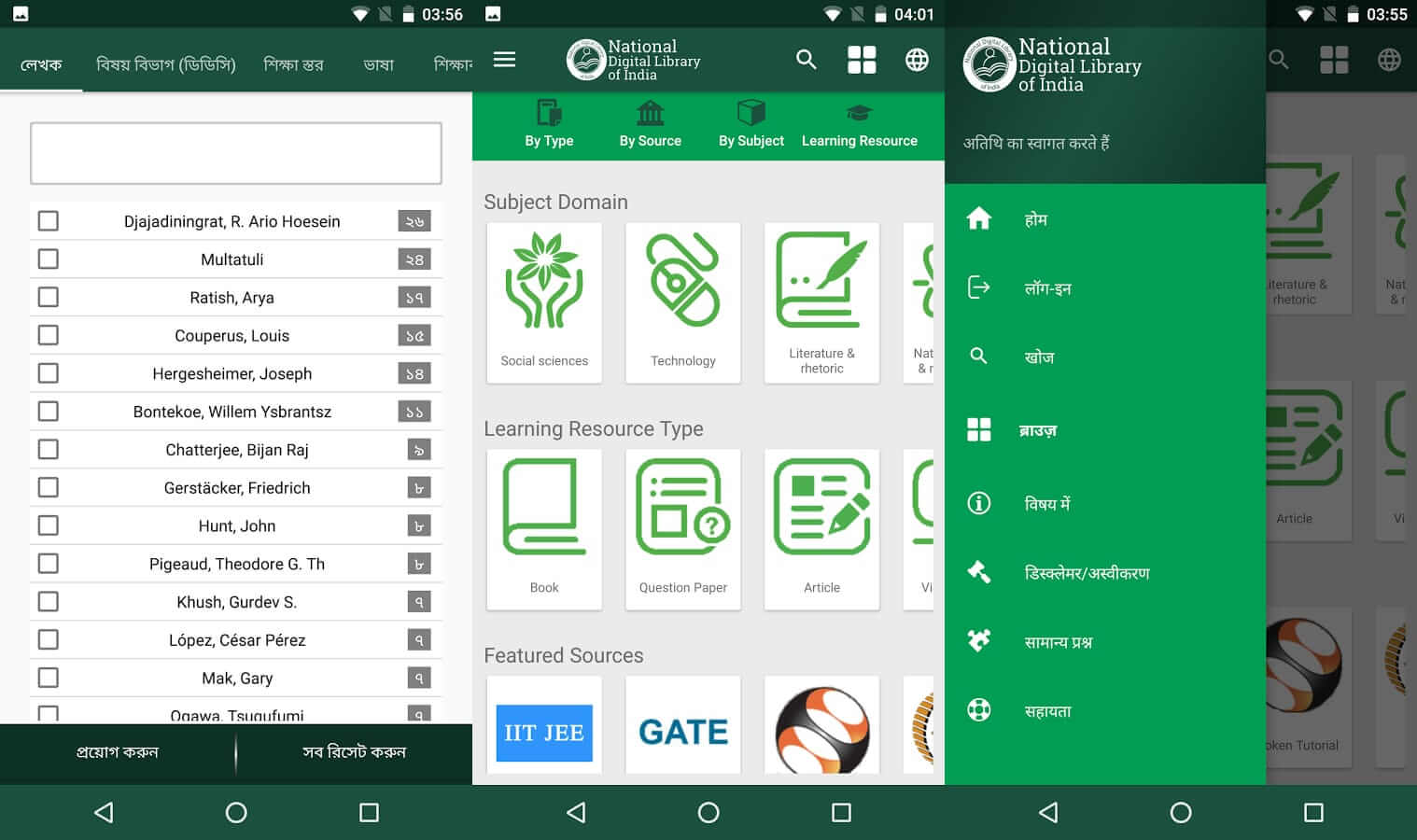 Examples of content from the library are as follows: Text Books of Eight State Education Boards, NCERT Textbooks, GATE and UPSC question papers, World e-Book Library, and much more. Institutions such as schools and colleges can opt for institutional registration. Under this process a nominated individual can take required information of the students, non-teaching staff and teachers of the school/college and get them all registered in one go at this website: ndl.iitkgp.ac.in . Once this had been approved by the NDL team, the nominated individual from the college/school will get an intimation e-mail. After this, the said person can then register the students, non-teaching staff and teachers. This online library can be accessed from all over the world via the App or web versions. The online version already has over 900 thousand users.
"With the exponential growth in mobile usage, the NDL app will enable access to the rich digital content of libraries across the country and even foreign repositories to users even in the remotest of areas, which is unique not just in the Indian, but also in the global context. The world has never seen a digital repository like NDL, which is focused on education. NDL integrates contents of any domain as long as the content has some learning value to somebody. The NDL team is also conducting a lot of cutting-edge research in natural language processing, machine learning, search technologies, metadata engineering, experience tracking and data analytics to provide state-of-the-art facilities to users," said P P Chakraborty (Director, IIT Kharagpur) to the Times Of India.
NDL Registration: Click Here
Latest Listings
---
100 years of Jamia: Institute that nurtured millions of minds
"Dayar-e-shauq mera Sheher-e-aarzoo mera. Hu...
Debut bowling green and recorded spring
You can locate countless internet sites providing ...
New the community aaron live judge i just
13 Pittsburgh Steelers at Buffalo Bills • Dec. J...