Art Galleries & Exhibition
Home Is Where The Art Is: Street Art Now In Your Room
Street Art is a pretty old art form. Popularised by way of graffiti artists, back when the culture of Hip-Hop was given birth to in the U.S.A., during the 1970's, it is now a phenomenon that is found all across the world. Banksy is quite possibly the most famous (or infamous) of this genre of art. He's been known to create some of the most controversial works of graffiti, spreading political awareness on a whole new level. His identity is still unknown.
Anyhow, street art has been steadily getting attention on this subcontinent as well. Daku is notably the most famous Indian graffiti artist. The Mumbai-based professional has even been hired by celebrities to paint the interiors of their homes. With street art getting more credit, a lot of cities have had projects allowed, whereby international artists collaborate with local artists to paint entire streets in the name of art. Delhi's own Lodhi Colony was one of the first art streets in the country. And now, people are experimenting with having artists do something unique on the walls of their home.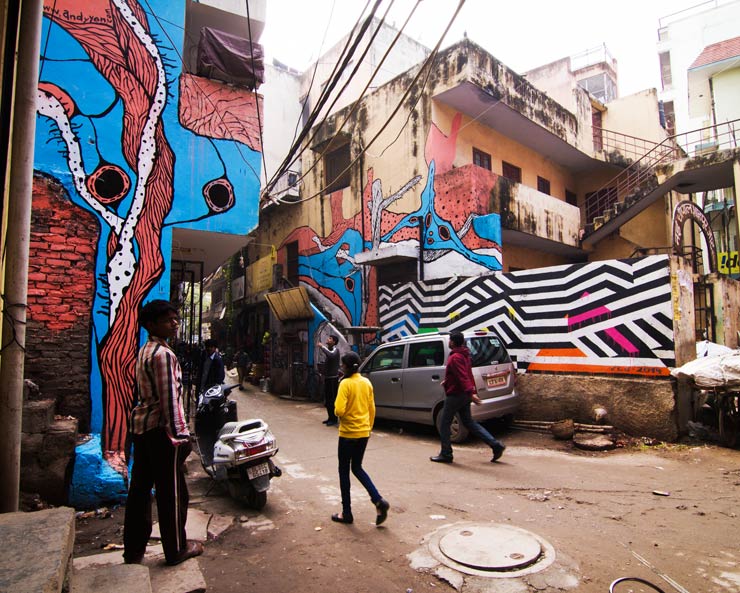 Some have movie scenes painted on their walls, while others have their own selfies. Others have their balcony walls painted to liven up the atmosphere, while some prefer to have their walls to be painted on the outside of their houses to give passersby something to look at.
"Until now, interior murals were an underutilised medium. We are experimenting with the boundary walls, interior walls of living rooms and terraces. People want to define their space through art and give it their signature style." – Yogesh Saini (founder of Delhi Street Art)
So if you have a wall that you want to turn into a canvas, find an artist who matches your style, and hire them to create something that will bring out your personality on your wall.
Latest Listings
---
100 years of Jamia: Institute that nurtured millions of minds
"Dayar-e-shauq mera Sheher-e-aarzoo mera. Hu...
Debut bowling green and recorded spring
You can locate countless internet sites providing ...
New the community aaron live judge i just
13 Pittsburgh Steelers at Buffalo Bills • Dec. J...