Adventurous Spots
Reasons Why The Chainsheel Trek Is A Must!
Summer in Delhi has given way to the first bits of monsoon rains. It's like how there are always a few students in a class who get there way a head of time. So these clouds that hit us early were at first a relief from the fiery heat of the Summer sun but now that initial joy has died down as the cloud cover with light showers have left us in a new hell. One of sticky heat.
While the temperatures don't hit the 40 degrees bar, the humidity seems to make sure we suffer none the less. With the flooding caused by random storms all over the city, traffic gets worse and our brains are left on edge. But this weekend, we get blessed with a super long rest thanks to the Independence Day falling on a Tuesday, backed by Janmashtami falling on the day before it. This makes it the ideal time for a quick get away to the hills, and if you're into trekking and nature, the Chaainsheel Trek is quite possibly the best option this year. Here are a few reasons why.
1.Grass Therapy:
Right now, the meadows are lush with a fresh carpet of grass that has just grown to adulthood in the past few weeks. With hills and hills of this, you can rest a while as you admire the scenery and walk barefoot on the grass. Take in the crisp mountain air as you watch Shepherds tending to their grazing sheep. The best part is, it is amidst these bugyals where you will get to camp in.
2.A Boatload of Trees and Movie Feels:
While the bugyals give you that sense of free open space and also the opportunity to reenact scenes from "The Sound Of Music", there is also a lot of forest cover that lines these high altitude grasslands. On this trek expect to walk among families of deodar, rhododendron and silver birch trees for at least the first two days. So while you trek through the forest, only to emerge to these vast grasslands, expect to feel like never before. Think of the scenes from "Lord of the Rings" (the peaceful scenes like the ones in the Shire and Rivendell. Obviously can't expect it to be like the war scenes).
3.The Himalayas On The Horizon:
While the meadows and forest cover enchant you with their greenery and hit your with movie moments (if you're filmy and like running through meadows belting out songs), you will be awestruck when the mountains come into view. This will happen on day three when you reach the part of the trek that follows the ridge of the hills. Bandarpoonch (yes, it is literally named the monkey's tail), is a part of the Garhwal portion of the Himalayas. That is what you will be treated with on the third day of the trek.
4.Easy Peasy Chicken Curry:
This trek is set at medium difficulty, so even beginners can do it with relative ease. So, unless you've been doing nothing but sitting on your couch and binge watching tv shows with a bag of chips as your partner, this trek shouldn't kill you. Any active person above the age of 10 can go for this trek.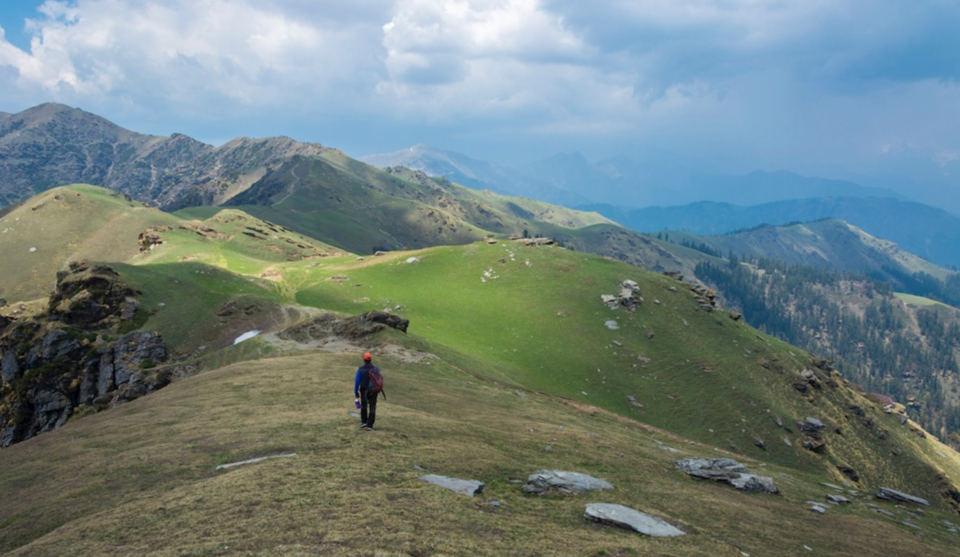 5.Doesn't Break Your Bank:
They're charging just Rs.7750 for 6 days/nights trek. If you're a student it's even better. You get a special discount and end up paying approximately Rs.5000. With three meals provided for, all you have to do is get basic gear and a few energy bars if you wish to snack in between meals.
Trek Link: Click Here
Latest Listings
---
100 years of Jamia: Institute that nurtured millions of minds
"Dayar-e-shauq mera Sheher-e-aarzoo mera. Hu...
Debut bowling green and recorded spring
You can locate countless internet sites providing ...
New the community aaron live judge i just
13 Pittsburgh Steelers at Buffalo Bills • Dec. J...