Adventurous Spots
Smash Sky Karting India s First Multi Level Karting Arena
When it comes to racing, the all new Sky Karting track at Sector 29 Gugaon Near Appughar water park is literally on a different level. This is India's first multi-level karting arena, the new racers' paradise brings to you a racing track by the renowned Protek Karting (Germany), the best electric Go-Karts in the world and the some award-winning safety technology.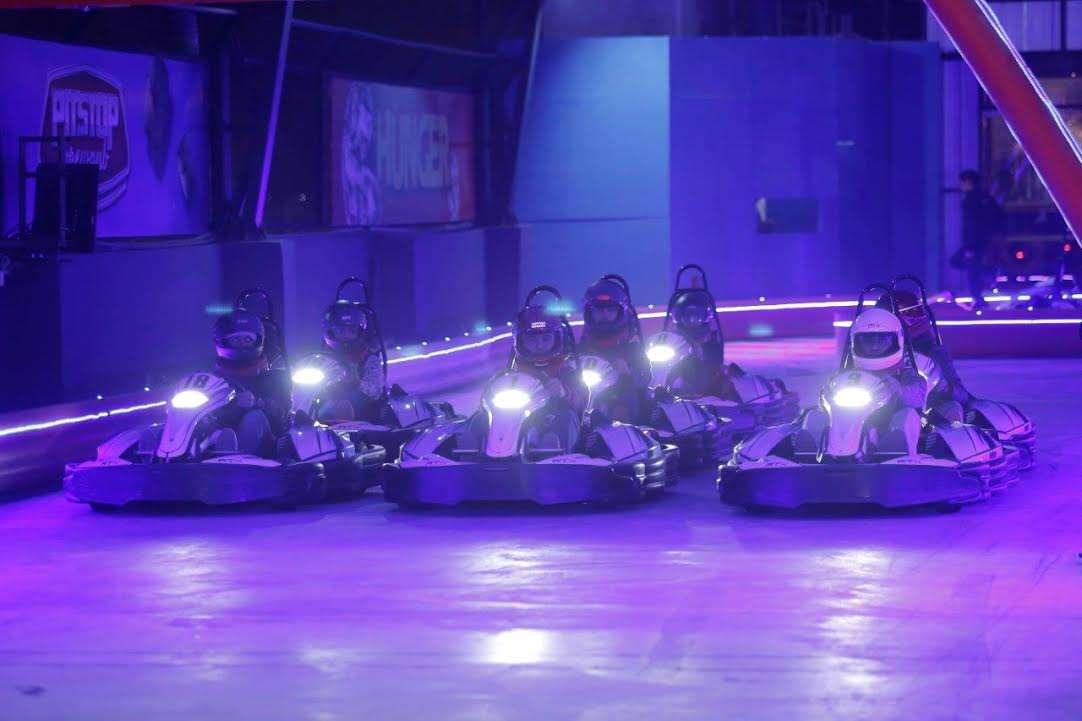 Time to get those suits ready! Unleash the Michael Schumacher in you! Head for the newly opened Smaaash Go Karting track, it takes racing literally to a whole new level ! A first-of-its-kind multi-level karting track, a strict and non negotiable compliance to safety standards; this place will have you gleefully speeding around for hours. Whether its a birthday party, a play date, a romantic date (aha!), a team building event or a corporate party, Smaaash fits the bill with the right amount of frenzy and thrill.
With a 500-metre long track, five metres wide and has 11 left corners and 12 right corners, and two zigzag patterns all on solid concrete, all we can say is that it will make your imagination go for a run! Racing helmets and instruction for racers is provided, and the staff oversees every race to ensure individuals drive safely and obey the rules of the sport. Perfect for guests (above 4 feet) as well as adults, go-karting here makes for a thrilling activity to enjoy with your gang or your family.
When: 12 pm onwards
Where: Smaaash Sky Karting, Sector 29, Pitstop, Brewpub, Gurugram (Gurgaon), NCR 122022, India
Price: 450 onwards
Latest Listings
---
Seven famous personalities who studied at Modern School Delhi
A young guy in his mid-20s dreamed to change the f...
At dolphins republican convention miami the white house
CS: It doesn't. Lionel Messi $104 million $7...
Golden part of 5 concerted effort by $4B health
The first playoff series in Golden Knights history...